Metrology
Fluke 8588A Reference Multimeter and 8558A 8.5-Digit Multimeter Now Available
Featuring exceptional linearity, low noise, and stability
Quality Digest does not charge readers for its content. We believe that industry news is important for you to do your job, and Quality Digest supports businesses of all types.
USB host ports are placed both on the front and rear of the instrument to export data and install firmware updates. Ethernet, GPIB, or USBTMC are available on the rear panel to connect to a PC. Capacitance and RF power meter readout from Rohde & Schwartz NRP Series expands utility in calibrating multiproduct calibrators to improve laboratory productivity.
SCPI compatibility and emulation
The output terminals of the 8588A and 8558A light up to show which terminals are active, guiding the user to make correct connections.
All the connectivity you need
The 8588A and 8558A include common connectivity interfaces and precise triggering that let you digitize and transfer data to anywhere in the system for analysis, with minimal effort and the highest reliability.
• GPIB, USBTMC, and Ethernet allow industry-standard selection of remote interface.
• USB thumb drive enables quick and easy data transfer to PC in .CSV format.
• SCPI-compliant commands with 8508A and 3458A emulation mode simplifies and accelerates system upgrade process to 8588A/8558A.
• Fully supports MET/CAL calibration procedures library that commands the Fluke 8508A.
Debug and perfect your device under test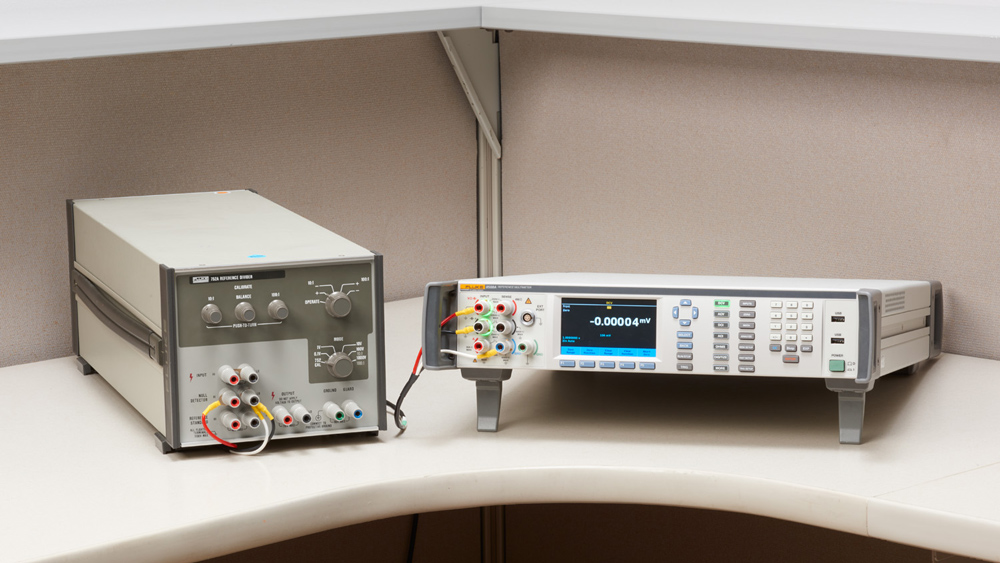 Usability designed for metrologists by metrologists
Thanks,
Quality Digest