When companies implement digital tools such as the internet of things (IoT), AI, electronic batch records (EBR), and robotic process automation (RPA), they can optimize quality processes together. For example, when quality and production records are connected, most companies will experience an immediate reduction of processing times and an increase in compliance.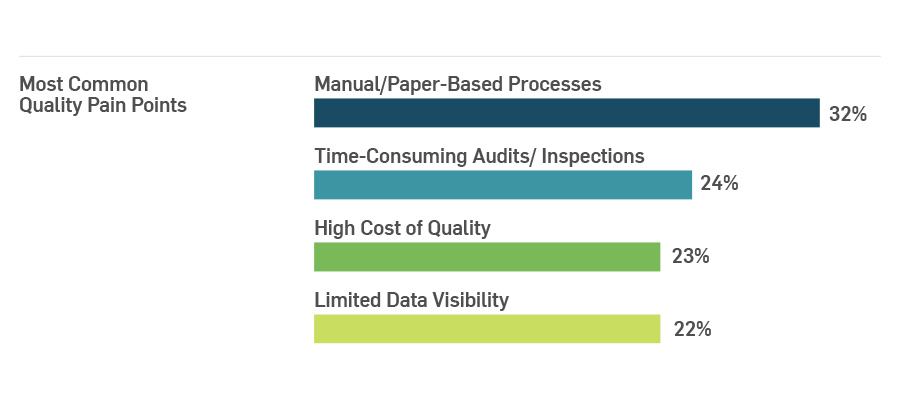 As the Greek philosopher Heraclitus wrote, "Nothing endures but change." Anyone who has worked in a regulated industry knows the validity of that statement. Agile and collaborative teams are better equipped to adapt quickly in changing quality environments.  
Principle 4: Technology integration 
Quality 4.0 tools are poised to advance quality management when it comes to adaptability and flexibility. Companies that foster an environment of continuous improvement and learning will develop employees who are more effective at problem solving. Through agile methodologies and cross-functional collaboration, teams gain a better understanding of objectives and how each department is affected. Layer that with the previous principle of using the data to guide decision making, and you have a winning combination.  
Enhancing digitization, using quality and manufacturing platforms, and integrating technologies will open the door to a world of previously hidden data—data that companies can leverage to drive innovation.  
Principle 3: Agile and collaborative teams 
The technology advancements available today can lead to improved quality processes and more efficient operations. Yet we still see paper processes lingering in many life sciences organizations. MasterControl recently conducted a survey to assess the digital maturity of life sciences organizations, and 32% of respondents stated that manual, paper-based processes are still a very significant pain point in their operations. Smarter, more connected technologies are revolutionizing the way medical devices and pharmaceutical products are developed, manufactured, and used.
Keep in mind, Quality 4.0 doesn't happen through one department alone. It takes a village. From leadership down to the day-to-day implementation, quality must be embedded in the organization's culture to be effective and create long-term value. There are four foundational principles that every leader should evaluate as they build a culture of quality centered around digital transformation and Quality 4.0 initiatives.  
Principle 1: Customer-centricity 
When companies adopt the mindset that Quality 4.0 is about much more than a broad Industry 4.0 quality management ideology, they realize this is an opportunity to prepare for the future by equipping the organization with advanced, connected, and purpose-built tools that can help them execute quality processes more efficiently and with greater visibility so they can deliver products much more quickly to the customers who need them.
This principle is a reminder that customers and their satisfaction are core drivers for any business. Maintaining that awareness in quality initiatives is imperative to overall company success. 
Principle 2: Data-driven decision making 
Providing high-quality, effective products is a must for any life sciences company. Inherently, these products are meant to provide treatments, reduce suffering, and save lives, so it's only natural that they must be developed and manufactured to be safe and effective. But outside of that, delivering them to patients as quickly as possible, without compromising quality, should also be a driver.   
Let's start with a definition of Industry 4.0, keeping in mind that we're rapidly approaching Industry 5.0. Industry 4.0 is an era marked by enhanced digitization and the increased connectivity of smart technologies. Where Industry 5.0 is more values-driven, it will require the technology of Industry 4.0 to achieve full potential. Quality management plays a vital role for both. 
The purpose of a Quality 4.0 initiative is to enhance connectivity and the culture of quality throughout the enterprise; therefore, the organization must have a digital transformation strategy. According to MasterControl's industry research, more than half of respondents place digital maturity as a high or the highest priority for the organization. Understanding that achieving Quality 4.0 isn't an overnight strategy, companies can now align technologies across the organization and look for ways to synergize across departments.  
Once products are in the market, it's critical to create customer feedback loops. Gathering data from customers can help an organization understand product performance and customer satisfaction as well as identify defects or inferior product. Even with the greatest care, recalls still happen. In fact, during the first quarter of 2023, medical device recalls increased 4.6% to 252 events over the previous quarter, and pharmaceutical recalls were the highest in a single quarter in the past 18 years, at 144 events. Organizations that have a consistent method for collecting data from customers, prioritizing customer needs, and aligning that information with their quality processes will experience improved customer satisfaction, loyalty, and positive brand sentiment. Furthermore, using customer feedback to drive development of next-generation products is a surefire way to improve business outcomes. 
More data pass through quality and manufacturing than any other department. Companies that don't harness the data from that rich source of information will not be able to optimize their processes or identify issues before they arise. Leveraging data analytics and artificial intelligence (AI) can help companies take large amounts of quality and manufacturing data and make sense of them faster than a human ever could. But for that to happen, those data must be digitized. Siloed systems mixed with paper processes lead to disjointed data and create more work for quality professionals as they try to bring information together and create a single source of truth.  
Technology integrations also allow real-time visibility into operations and processes across departments. This visibility can significantly enhance quality control, make it easier to identify bottlenecks, reduce errors, and ultimately improve product quality and time to market.  
Conclusion 
Quality management is a vital component in the journey toward digital transformation and realizing the full value of Industry 4.0. With new technologies and integrated platforms, quality professionals have an opportunity to build a Quality 4.0 initiative within their organizations and dramatically improve the quality and efficacy of products while also delivering them to patients much faster.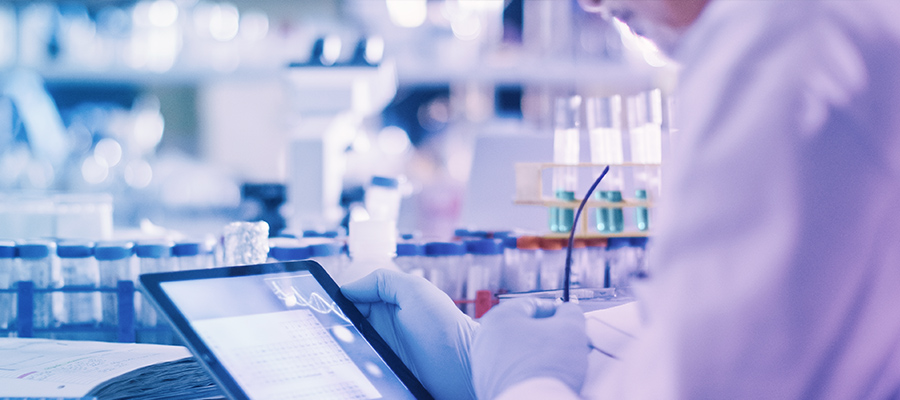 From leadership down to the day-to-day implementation, quality must be embedded in the organization's culture to be effective and create long-term value.
The buzz around AI, machine learning (ML), and natural language processing (NLP) can feel threatening at times. These technologies will not replace the quality professional, but rather serve as a multiplier and allow these individuals to comb through massive amounts of data much more quickly to assess and validate findings that will improve the quality of products and reduce cost. Quality professionals become much more informed and able to apply their knowledge and experience to make the right decisions at the right time. 
References
MasterControl. "The State of Digital Quality Maturity in Pharma and Medtech." Research report.
Sedgwick. "U.S. Product Recalls Hit Four-Year High in First Quarter of 2023." PR Newswire, May 25, 2023.