Buckeye Electrical Sees Game-Changing Results with Schleuniger Equipment
منبع: https://www.qualitydigest.com/inside/quality-insider-news/buckeye-electrical-sees-game-changing-results-schleuniger-equipment
Alongside cutting and stripping, Buckeye also uses wire marking in its manufacturing process and considers Schleuniger's ability to integrate with printer technologies a valuable bonus. One instance of this is the increased output from the MultiStrip 9480 with an inkjet printer integration. Platfoot estimates that this implementation has helped boost processing capacity by at least 50%.
Quality Insider
Buckeye Electrical Sees Game-Changing Results with Schleuniger Equipment
MultiStrip 9480 and PowerStrip 9580 handle 8–18-gauge hookup wire, coax, multiconductor, and battery cable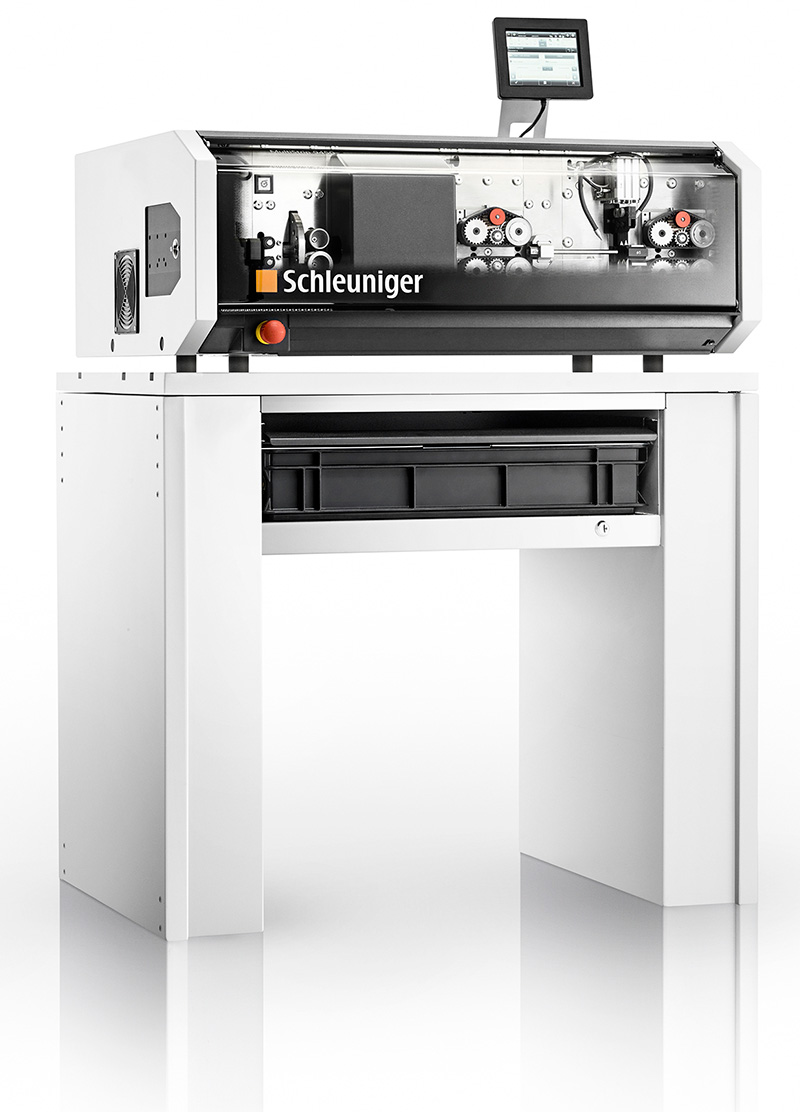 MultiStrip 9480
(Schleuniger: Thun, Switzerland) — Buckeye Electrical, located in Botkins, Ohio, is a family-owned and operated manufacturer of custom wire harness and cable assemblies. As a company that strives to provide its customers with the highest quality products, Buckeye understands the importance of investing in reliable and efficient equipment.
Overall, Buckeye's production has experienced a game-changing transformation—so much so that Platfoot says he intends to purchase additional Schleuniger machines to accommodate the future growth of the company and assist with meeting new production goals.