This is roughly a 140% productivity improvement. The price of a grande mocha Frappuccino is currently $4.45.6 Assume the baristas earn $15 an hour (the figure varies widely). Add 7.65% for the employer's Social Security and Medicare taxes to get $16.15 an hour.
Regarding Starbuck's Siren automated system, the original reference says, "Starbucks claims that baristas using the machine will be able to (make drinks in) less time and fewer steps, making a grande mocha Frappucinno in 36 seconds rather than 87 seconds."
Harrington Emerson3 pointed this out more than 100 years ago: "Fewer men should work less hard, receive higher wages, and deliver a cheaper product." This single sentence is also a major selling point for the quality and manufacturing professions. Waste in industry is equally unhealthy for the economy. Waste is something for which we must pay, which puts money into circulation, but for which we receive no value. Waste is the root of all evils related to a nation's economy—and it's the job of quality and manufacturing professionals to eradicate this waste from supply chains.
Quality Digest does not charge readers for its content. We believe that industry news is important for you to do your job, and Quality Digest supports businesses of all types.
Quality professionals can help educate consumers to demand value for their money, and this will help fight inflation. But the real work must take place on the shop floor, where waste can constitute at least 75 percent of the labor costs.
Although pressure to increase wages is generally linked to inflation,2 this paradigm assumes the higher wages aren't driven by higher productivity. When workers become more productive, their product or service becomes cheaper rather than more expensive, and this is deflationary.
Materials and energy also can be wasted, and Brad Marley5 quotes Armstrong International's Patricia Provot as saying, "As much as 80% of the energy that is used in a manufacturing facility gets dumped before it can be recouped and used elsewhere."
This seems to leave room for a price reduction of only 15 cents per drink. But also suppose Starbucks accepts a lower profit margin, let's say 33 percent less, which it can do because it's now selling more than twice as many per hour. The lower price means more can be sold, which keeps the baristas employed—at a higher wage—while the company earns higher profits as well.
Incidentally, I don't know Starbucks' markup, or the portion of the item price that must cover ingredients, equipment, utilities, and the cost of owning or renting the store. The takeaway is the principle rather than the exact numbers.
However, someone has to pay for this content. And that's where advertising comes in. Most people consider ads a nuisance, but they do serve a useful function besides allowing media companies to stay afloat. They keep you aware of new products and services relevant to your industry. All ads in Quality Digest apply directly to products and services that most of our readers need. You won't see automobile or health supplement ads.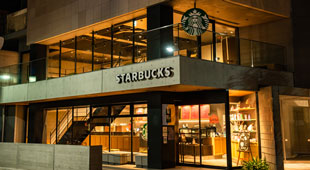 If the company handled it properly, Starbucks could sell more per hour at a lower price while keeping baristas employed—at a higher wage—and still net higher profits.
Automation at Starbucks
Published: Tuesday, August 29, 2023 – 12:03