Microscopy images are often framed as snapshots—circumscribed parts of a whole that have been magnified to reveal their hidden features. But nothing in an organism works in isolation. After discerning individual components, scientists are tasked with charting how they interact with each other in the macrosystem of the body. Figuring this out requires not only identifying every component that makes up a particular cell, tissue, and organ but also placing them in relation to each other; in other words, making a map.
"Seeing these neighborhood-level details is essential to being able to understand how individual components work together in the environment of a cell," he writes.
For the life sciences, where understanding the function of a living thing often requires interpreting its form, imaging is vital to confirming theories and revealing what is yet unknown.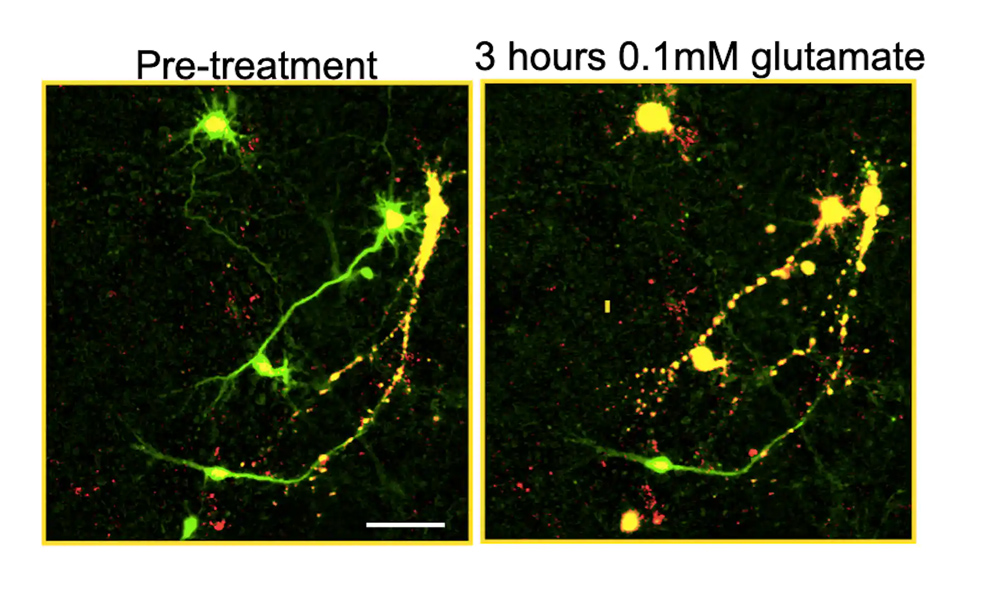 These images show living neurons colored green and dead neurons colored yellow. Jeremy Linsley, CC BY-NC-ND
So please consider turning off your ad blocker for our site.
Thanks,
Quality Digest